Baptisms, Confirmations, Weddings, and Funerals
The Church's sacraments and liturgical rites help shape our lives' most important moments.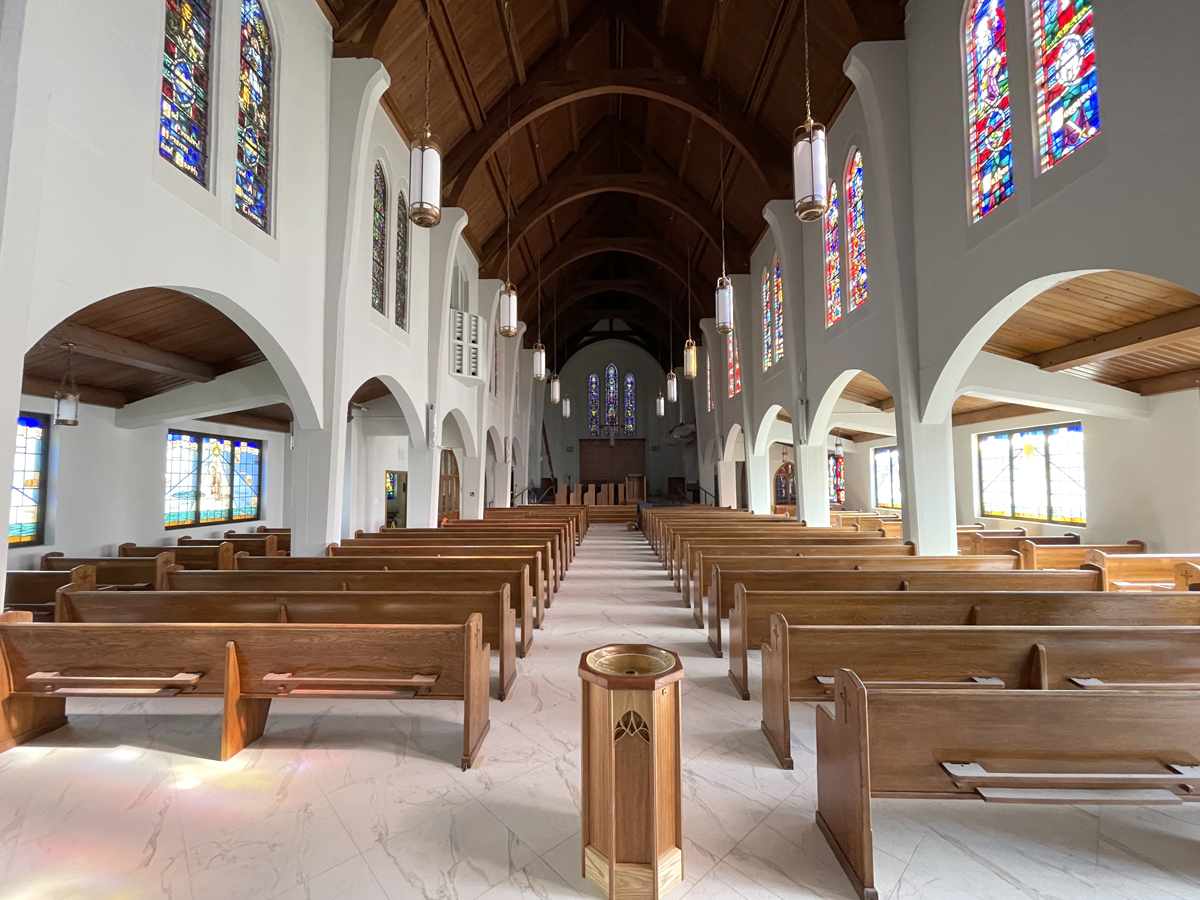 Holy Baptism
Holy Baptism is the sacrament by which God adopts us as children and makes us members of Christ's Body, the Church, and inheritors of the reign of God. Because we believe baptism is a gift of God's grace, we celebrate baptisms for people of every age. Baptismal vows are made on behalf of infants or young children by their parents and sponsors. Older children and adults make their own promises. Because baptism is the outward and visible action that connects a person to God in a covenant relationship, it belongs in public worship, rather than private ceremony. During the baptism, members of the congregation promise to do all they can to support the candidates for baptism in their life in Christ. They join with the candidates by renewing their baptismal covenant. Candidates are baptized "in the Name of the Father, and of the Son, and of the Holy Spirit," and then marked on the forehead with the sign of the cross. Chrism (oil blessed by the Bishop) is used for this marking. Baptisms are usually scheduled at the following major Festivals of the Church Year because of the significance to the life of Christ:
Easter Vigil Service (eve of Easter Day)
Pentecost Sunday
All Saints Sunday (closest Sunday in November to November 1)
The Baptism of Our Lord (the first Sunday after Epiphany on January 6)
To explore Holy Baptism, please contact our clergy at 775-329-4279.
Confirmation
Confirmation is the sacramental rite in which we express a mature commitment to Christ and receive strength from the Holy Spirit through prayer and the laying on of hands by a bishop. Youth in middle or high school are invited to prepare for confirmation at Trinity as part of Sunday School classes. Similarly, adults are invited to prepare for confirmation by taking an annual inquirers class in the fall. Because the Episcopal Church recognizes confirmations in the Roman Catholic, Lutheran, or Orthodox traditions, adults from these faith communities who are ready to join the Episcopal Church are received in a public worship service by a bishop, with the laying on of hands and special prayers.
Weddings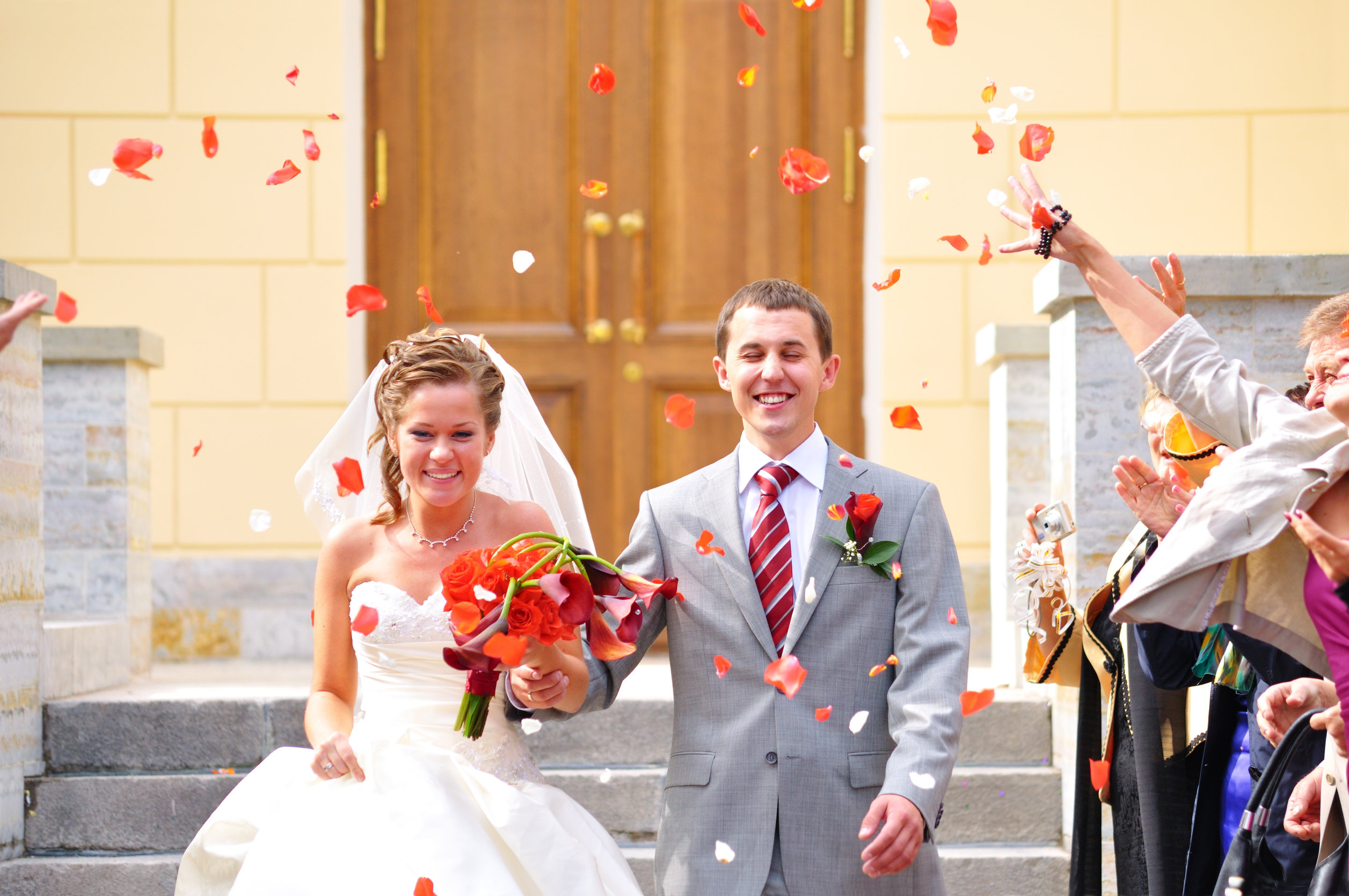 In the Episcopal Church, weddings celebrate Holy Matrimony as Christian marriage, in which two people enter into a lifelong union, make vows before God and the Church, and receive the grace and blessing of God to help them fulfill their vows. The wedding ceremony itself is a worship service that conforms to the liturgies approved for marriage in the Episcopal Church, and our clergy take great care in preparing each couple to be married at Trinity. It is Trinity's joy to celebrate the weddings of all couples, including same-sex and interfaith couples.
All couples seeking marriage are required to have a few counseling sessions with one of our priests beforehand. These sessions celebrate your love and help you as a couple to deepen your relationship. Our clergy will help guide you as you consider the importance of the commitment you are about to make.
To begin the process and plan your wedding, please contact our clergy at 775-329-4279.
Funerals
Funerals provide family and friends a service to celebrate and remember the life of a loved one who has died. The Book of Common Prayer notes that in the Christian tradition, the liturgy for the dead is an Easter liturgy. It finds all its meaning in the Resurrection. Because Jesus was raised from the dead, we, too, shall be raised. This joy, however, does not make human grief unchristian. The very love we have for each other brings deep sorrow when we are parted by death. So, while we rejoice that the one we love has entered into the nearer presence of Christ, we sorrow in sympathy with those who mourn. Trinity's Columbarium provides a sacred final resting space for you or your loved one's cremated remains. Space may be reserved with an application through the parish at any time, or when you are planning your loved one's service.
The first step in planning a service is to contact one of our clergy at 775-329-4279. They are trained to help you through this process. Pre-planning for funeral services is also available.