Meet the Clergy and Staff
Clergy

Cathedral Rector and Dean
775-329-4279, Ext. 14

The Very Rev. Dr. William L. Stomski's last day as Rector and Dean of Trinity Episcopal Cathedral was on November 15, 2021.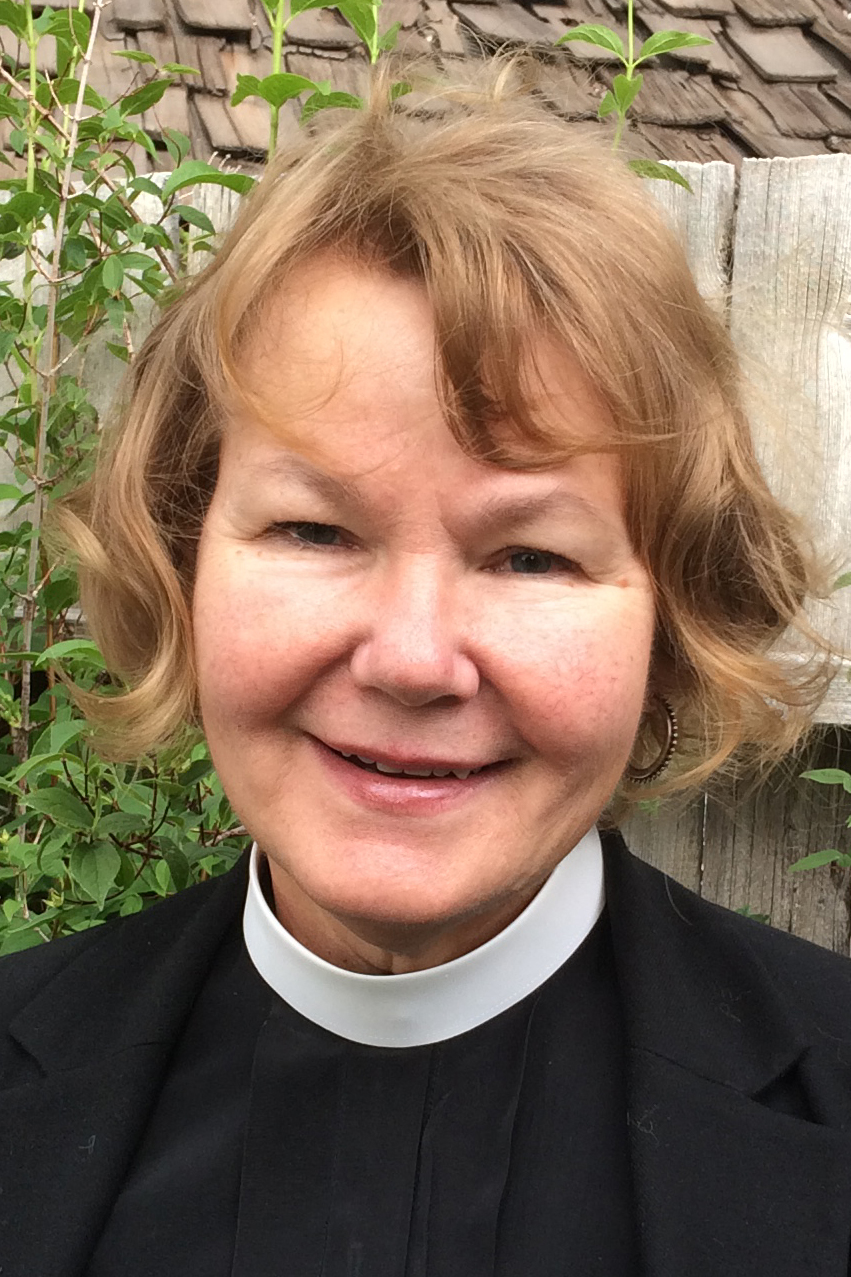 The Rev. Ruth Hanusa
Canon for Parish Life
775-329-4279 Ext. 12

The Rev. Ruth Hanusa began her position as the Canon for Parish Life in May 2020. Having begun worshipping at Trinity in 2006, she began preaching here in 2012, and has sung in the choir, organized Sound Journey and eaten many a potluck meal with the folks. Hailing from Council Bluffs, Iowa, Ruth holds a B.A. in theology from Valparaiso University, Valparaiso, Indiana; a Master of Divinity from Christ Seminary--Seminex, St. Louis, Missouri; and a Master of Arts in English Literature from the University of Nevada, Reno. Her career has included calls as Protestant campus minister (UNLV and UNR), as well as co-pastor, associate pastor, and interim pastor at parishes too numerous to name. She has taught community college in the Nevada prison system, served on many church boards and committees, and provided "supply" preaching and presiding in Nevada, California, and North Dakota. At the 1998 Great Basin Chautauqua, Ruth presented Hildegard von Bingen. In 2006 she became a chaplain for Saint Mary's Hospice in Reno, eventually becoming the Lead Chaplain and the Bereavement Coordinator. Ruth has three married children, four grandchildren and two cats.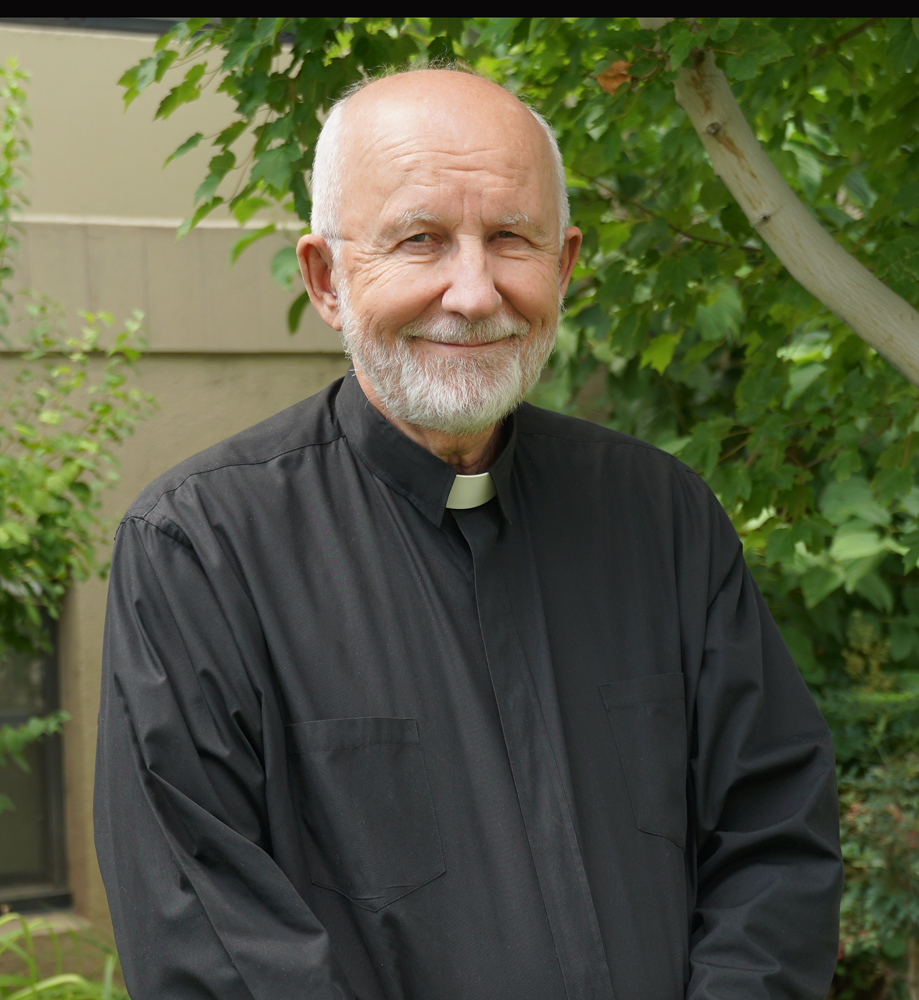 The Rev. Dr. Julius Rogina
Associate Priest

Fr. Julius is an associate priest at the Cathedral. For most of his professional life, he worked as a clinical psychologist in a variety of settings. For the last 44 years, he maintained a full private practice and was on the faculty with the Psychiatry Department, University of Nevada Medical School. He retired in April of 2021. In spite of working in secular settings all of his adult life, the connection with our Cathedral has grounded him in ministry of a follower of Christ. As a priest, he is deeply aware of his call to ordained practices and spirituality. He was ordained a priest on the feast of St. Peter and Paul, on June 29, 1975, in Zagreb, Croatia. He was accepted into the Episcopal Church, Diocese of Nevada by Bishop Steward Zabriskie on the feast of the Martyrs of Lyons on June 2, 1988. As a father of three children he has learned and has grown in his appreciation of what it means to be a father and how to love generously.
Staff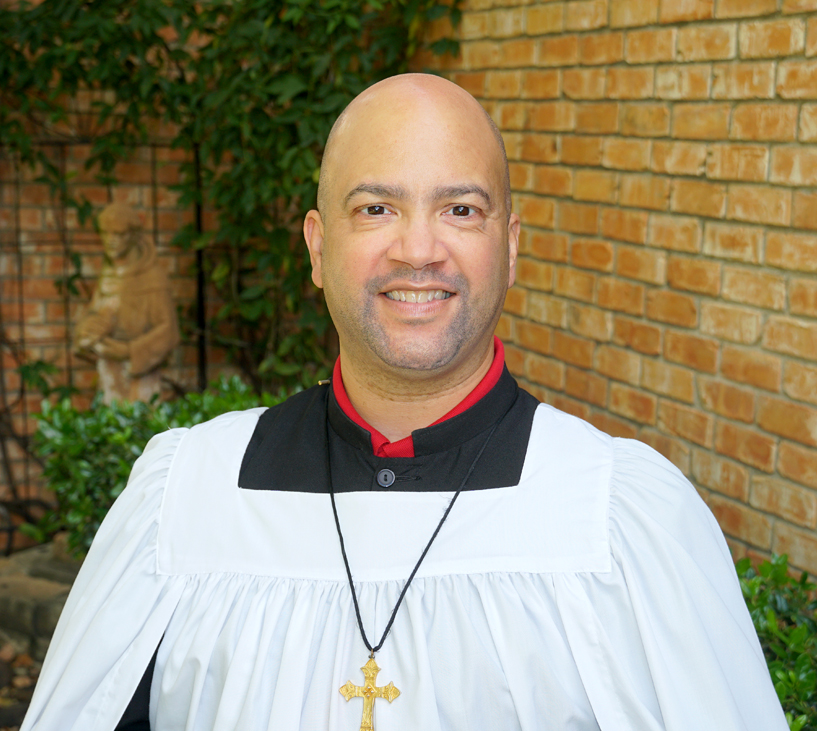 Dr. Gary Adrian Gordon
Director of Music & Organist
775-329-4279, Ext. 20

Dr. Gordon received his Bachelor of Music Education K-12 from Gordon College, his Master of Music in Voice Performance from Southwestern Baptist Theological Seminary, and his Doctor of Musical Arts in Choral Conducting and Organ Performance from the University of North Texas. He has 30 years of experience successfully conducting choirs and directing music programs both in schools and churches in Dallas and Fort Worth, Texas, and prior to that, in Boston, Massachusetts. Dr. Gordon is a professional, award-winning music educator. He served as Director of Upper School Music at Parish Episcopal School in Dallas and as Director of Music K-12 at the Canterbury Episcopal School in DeSoto, Texas, where he earned the honor of "Teacher of the Year." He has participated in national and international service and performance tours, including in the United States, England, Ireland, China, Australia, the Netherlands, Poland, Germany, and the Virgin Islands. Included in those tours was a visit to the Native American Reservations in Fallon, Nevada.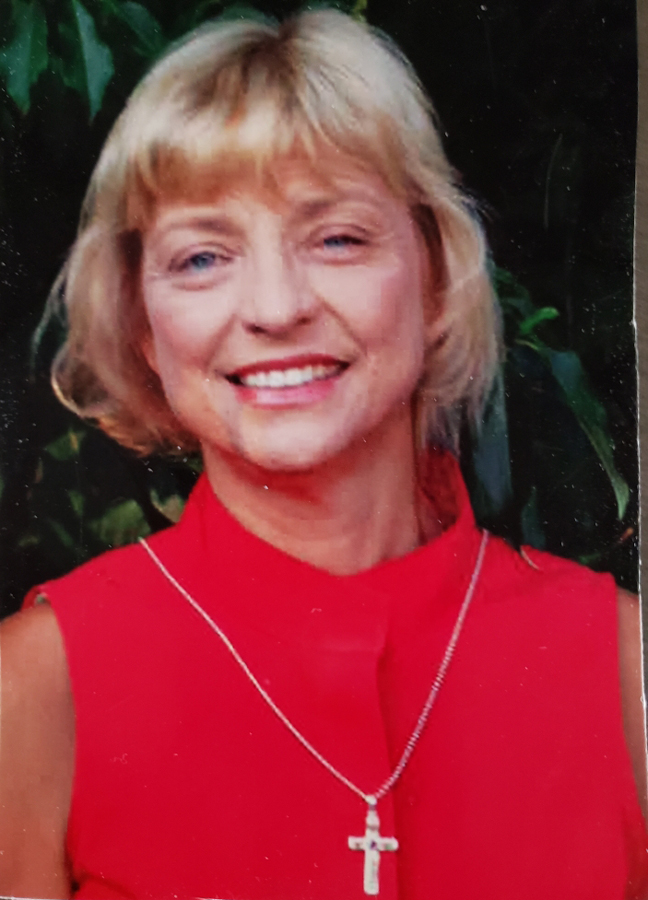 Judy Landis
Director of Christian Education/EYC Leader
775-329-4279, Ext. 13

Judy received her Bachelor of Arts in Criminology/Political Science from Indiana University of Pennsylvania and her Master of Divinity from General Episcopal Seminary in Manhattan, New York. She has been actively involved for more than 40 years in many aspects of ministry, including Christian Education, choirs, Women's Ministry, Hospitality, and social outreach. After moving to Reno, Judy worked as a Hospice Chaplain for Saint Mary's Hospice until accepting the position of Bereavement Coordinator for Eden Hospice in Reno. She continues to provide support and guidance to them. Judy became the Director of Christian Education and Episcopal Youth Community at Trinity in September 2020. Judy loves working with our children and Sunday school teachers at Trinity. "We have wonderful kids because they have dedicated and loving parents who care deeply about their children's spiritual journey." Since coming to Trinity, Judy has initiated new programs such as "Splash" and WOW (Worship on Wednesdays). She feels blessed by the current Sunday school teachers and has made some additions to the teaching staff as well.
Judy is married to Tom. They have two children and a son-in-law, Andrea (married to Noah Glick) and Stephen. Her granddaughter, Marielle, is the newest love of her life! Judy loves hiking, kayaking, camping, and fly fishing with Tom. Judy has an open-door policy and loves to hear from you. She has office hours Monday through Thursday from 1:30 to 4:30 p.m. or by appointment.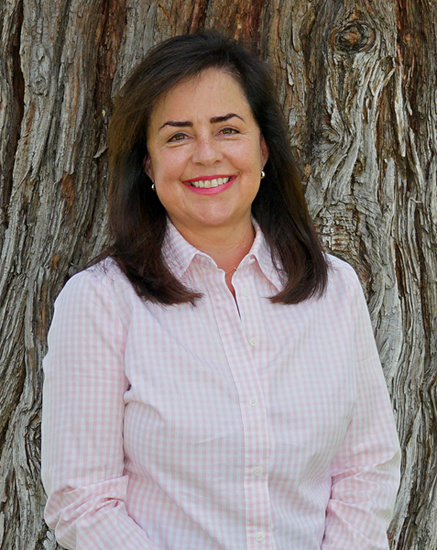 Molly Hogan Vatinel
Cathedral Administrator
775-329-4279, Ext. 10
Molly received her B.A. in French Literature and Language from the American University of Paris and her Teaching English as a Foreign Language Certification from Cambridge University. She has several years' experience teaching French and English as a Foreign Language; however she spent most of her career in retail at the corporate and management levels. Molly has many treasured years working for various nonprofit organizations, including her children's schools and other educational institutions, hospital auxiliaries, the boards of the Western Folklife Center and Silver State Stampede, and most recently as a local volunteer for TIP (Trauma Intervention Programs). She was born and raised in San Francisco and spent her summers growing up working for her grandfather in Elko at the Commercial Hotel. Molly, during a fifteen-year pause from her career, raised her three grown children in San Francisco, Lamoille, and Reno. She is happy to be back in Nevada and in Reno, where her mother, Mimi Ellis-Hogan resides, along with her older daughter, Mary Claire, a graduate from Sage Ridge and now an interior designer, and her youngest child, Henri, a senior at University of Nevada, Reno.